---
Pinemat Manzanita, Snowmat Manzanita
Arctostaphylos nevadensis
Synonyms: Arctostaphylos nevadensis ssp. nevadensis, Arctostaphylos pungens ssp. nevadensis
Pinemat manzanita as observed at Sitka Sedge State Natural Area........August 19, 2018.
---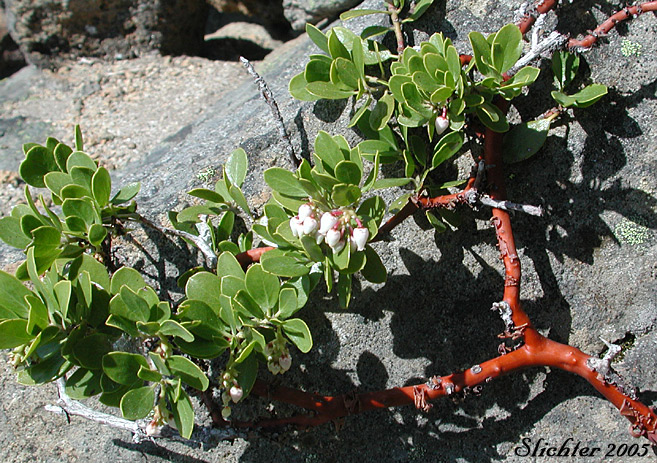 The photo above shows a branch of pinemat manzanita and the leaves and flower clusters that it bears as seen on Crofton Butte on the southern slopes of Mt. Adams............May 28, 2005. Note the attractive orangish-brown bark of this species.
---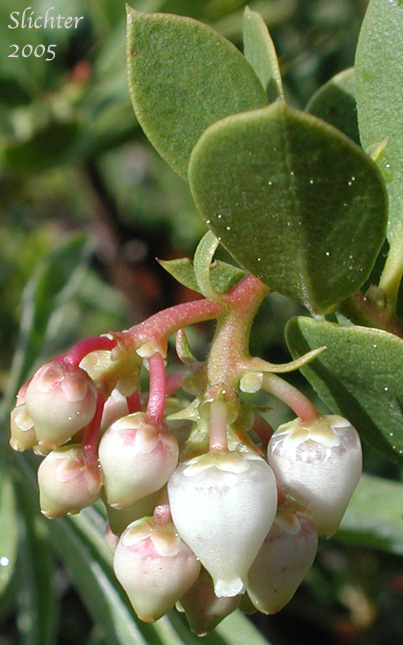 The photos of pinemat manzanita from this point on the page to the bottom were all taken at the rock quarry at the end of Rd K6900 at about 4100' on the southeastern slopes of Mt. Adams...............May 23, 2005. Note the leaf tips which often end in an abrupt, small, slender point.
---
---
Paul Slichter